About MRO Insider
At MROinsider.com, our mission is to bring maintenance facilities and aircraft owner/operators together to improve the process currently used for maintaining aircraft. We hope to do that by creating a place where aircraft owner/operators can browse maintenance facilities, submit required maintenance for bid, and review facilities they have utilized. We aim to increase transparency in our industry and improve the customer experience for both maintenance facilities and aircraft owner/operators. Our dedication to continued growth and improvements to the company will establish MROinsider.com as an industry leader in aircraft maintenance.
PO Box 17, Saline, MI 48176
(877) 977-6537
Our Staff
Our professional team is committed to making sure you are connected with the MRO facility that is best for you.
Lindsay Irwin
Co-founder/President
After seeing the frustration and difficulty surrounding the aircraft maintenance quoting process, co-founder and president Lindsay Irwin decided there had to be a better way. Understanding that time is money, she partnered with Andy to create MROinsider.com to save aircraft owners and operators a little of both. Lindsay has spent years perfecting her craft of organizational development and leadership, and is committed to every customer to provide an efficient new process in aircraft maintenance.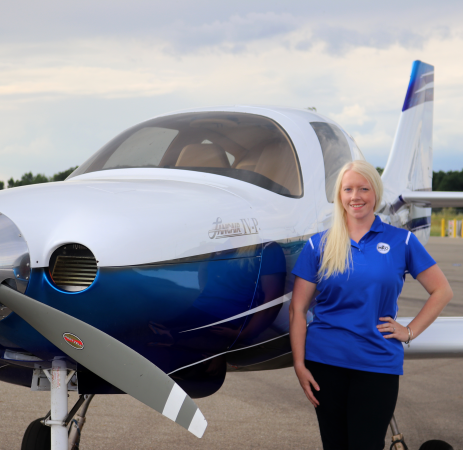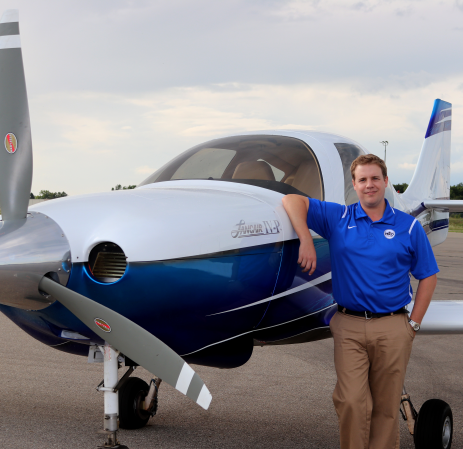 Andy Nixon
Co-founder/VP of Sales
Having grown up in a family surrounded by aviation, Andy was confident from a young age where he would focus his career. Having held sales and marketing positions at 2 MRO facilities in the past, he began to understand the needs of aircraft owners/operators as well as the MRO facilities themselves. This led him to seek out a better, more efficient way for MRO facilities and aircraft owners/operators to connect for maintenance. MROinsider.com was created from this vision with the slogan of "making aircraft ownership affordable" at the forefront of the company's goal. Andy's great grandfather, Raymond Betzoldt, Co-founded Meyers Aircraft Company in the late 1930's which has sparked 4 generations of aircraft enthusiasts and professionals. Included in the family tree is cousin Lance Neibauer who went on to form Lancair, along with his grandfather and 4 great uncles who have all been involved in the aviation industry.
Jacob Kingsley
Account Executive
Jacob Kingsley is the account executive at MRO Insider. Jacob is a recent high school graduate from Saline High School and is currently on track to earning a degree in Aviation Business Management. Jacob has been surrounded by aviation his entire life, so stepping into this field was a natural transition for him. Jacob's goal for MRO Insider is making maintenance for aircraft owner/operators an easy, trouble-free experience, while at the same time, helping maintenance facilities increase business and efficiency. Jacob spends his free time flying airplane with his grandfather, flying gliders at Sandhill Soaring Club, riding motorcycles, and working on his beloved Ford Bronco.